Not Updated For Current Season
This guide has not yet been updated for the current season. Please keep this in mind while reading. You can see the most recently updated guides on the browse guides page
x
Eternal Winter 7.1
By Delta Scorpion | Updated on

November 17, 2015
x
Did this guide help you? If so please give them a vote or leave a comment.
You can even win prizes by doing so!
I liked this Guide

I didn't like this Guide



Commenting is required to vote!

Thank You!
Your votes and comments encourage our guide authors to continue
creating helpful guides for the League of Legends community.
Spells:

Flash

Ignite
Ability Order


Rebirth
Anivia Passive Ability
Threats & Synergies

Threats

Synergies
Extreme
Major
Even
Minor
Tiny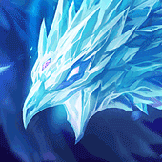 Show All

Extreme Threats
Ideal Synergies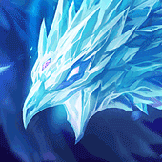 Anivia
Anivia is the best champ ever and you will have so many omelets. In all seriousness, I have rarely had an Anivia vs Anivia match up before so I can't help much.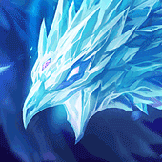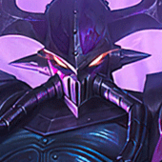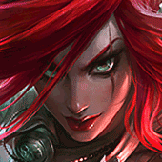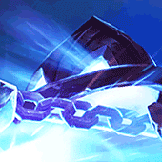 ---
Table of Contents

About the Author




Name :

Beau

Age :

21

IGN :

Beaunivia

Server :

Oceania

Rank :

Diamond IV

Season Started :

Season 1

Role :

Mid Lane

Champion :

Anivia

The Guide




This will be updated during the 5.22 patch
What

items

to buy and when to buy them
What

runes

to take in certain match-ups
Tips on how to use Crystallize
The reasons behind my

masteries

The best

summoner spells

to take
When you should level up your

skills

A general grasp on how to play in the

mid lane

The specifics on how to play Anivia


Pros


+

Waveclear



+

Objective Control



+

Post 6 Farming



+

Burst Damage



+

Sustained Damage



+

Utility



+

Crowd Conrtol



+

Scales Amazing Into Late Game






Cons


-

Mobilty



-

Pre 6 Farming



-

Roaming



-

Blue Buff Reliant



-

Squishy Without Passive



-

Difficult Spells







---



Utility



Phasewalker Not really needed, just a filler

Meditation gives some flat

Mana Regeneration



Summoner's Insight helps win early fights due to having Ignite or Flash back earlier

Strength of Spirit will provide a small boost in

Health Regeneration



Runic Affinity having blue buff for

20%

longer is amazing





The AP Assassins

9x

greater mark of hybrid penetration
These assassins love to
100-0
their target by dealing a lot of magic damage. The job of these runes is to make sure you will have health left over no matter what stage the game is at, laning phase to teamfights.
---




The AD Brutes

9x

Greater Mark of Hybrid Penetration
These brutes want to change the meta to be
AD Mid
, the job of these runes is to put them back in their top lane or unviability where they belong!
---




The Normals

9x

Greater Mark of Hybrid Penetration
This rune page is the normal rune page I would suggest you run during normal games or versing a laner who doesn't present much killing presence.
---
greater mark of hybrid penetration
greater mark of armor penetration

Why

greater mark of hybrid penetration

?

9

greater mark of hybrid penetration

will grant

5.49 magic penetration

and

8.1 armour penetration

.
9

greater mark of armor penetration

will grant

11.52 armour penetration

.
9 Greater Mark of Magic Penetration will grant

7.83 magic penetration

.
By taking
greater mark of hybrid penetration
you will lose
2.34 magic penetration
compared to

Greater Mark of Magic Penetration
or
3.42 armour penetration
compared to
greater mark of armor penetration
.
Lets compare amour penetrations against a level 1 and 18

Nidalee
with
15 and 74 armour
respectively;
Marks


greater mark of hybrid penetration




greater mark of armor penetration


Greater Mark of Magic Penetration
Penetration


8.1




11.52




0

Level 1 Auto Attacks


48




49




45

Level 18 Auto Attacks


64




65




61
Lets compare magic penetrations against a

Nidalee
with a base
30 magic resist
. Lets use

Frostbite
as our damage checker.
Note :

Frostbite will deal double damage with the chill debuff
It's a matter of opinion depending on what
marks
you want to run, however I will usually take
greater mark of hybrid penetration
for a bit more early game harass and farming while essentially losing no damage late game with my strong spells.

Best Summoner Spells
| | | | | | |
| --- | --- | --- | --- | --- | --- |
| | Flash makes up a small bit for Anivia's very low mobility. This will help you escape death multiple times and also give you a few kills. Really too important to not have. | | Ignite is an amazing summoner spell to add a little more damage early game to secure a kill or to inflict grievous wounds onto the unkillable Dr. Mundo. | | Heal is just so strong in this patch. I will usually use this spell over Ignite if I'm versing a LeBlanc or an Akali and focus on farming and playing super passive. |
---
Viable Summoner Spells
Exhaust can be amazing when versing a Zed to decrease his damage output by

50%

.
Teleport can be a very handy summoner spell to have. Stop split pushers like Tryndamere with your amazing waveclear. Get back to lane after being bursted by a LeBlanc. Turn a

2v2

bot lane into a

3v2

with a nice ward teleport.
Barrier needs some loving after the

HUGE

Heal buff, however Barrier can still be nice to stop a huge burst from Veigar. Also helps counter the Executioner mastery.
Cleanse is a very underrated summoner spell however against a hard

Crowd Control

lane or team composition, it can be quite useful.
---
Unviable Summoner Spells
| | | | | | | | | | |
| --- | --- | --- | --- | --- | --- | --- | --- | --- | --- |
| | CLARITY | | GHOST | | REVIVE | | SMITE | | CLAIRVOYANCE |
Just please don't pick these spells, they aren't that useful compared to the other ones.

Rebirth
Laning Phase

Die under tower or near your

jungler

for protection
Use your egg to bait

counter ganks

The egg will grant negative

resistances

during the early game

Teamfights

Be ready to spam Glacial Storm and Frostbite for when you revive
If the enemy team is focusing

the egg

your team should be able to collapse
---
Flash Frost
Laning Phase

Flash Frost uses a lot of mana, so make sure you hit them
The best time to use Flash Frost is when the enemy goes to last hit a minion
You can reactivate this ability to make it

explode earlier

Teamfights

Save Flash Frost for a high priority target or multiple targets
Reactivate this ability after it has passed the enemy for

additional damage
---
Crystallize
Laning Phase

I prefer not to level this until

mid game

This wall starts off quite small in low levels

Teamfights

There will be a whole section on this
---
Frostbite
Laning Phase

This is Anivia's largest single target

burst spell

Follow up with Frostbite after hitting them with the stun or slow from Flash Frost
Use Frostbite to last hit

cannon minions

as they are worth a lot of gold

Teamfights

After being slowed from Glacial Storm, Frostbite will deal extra damage
Try to use Frostbite as much as you can in

teamfights

While Frostbite is in the air, try using a Glacial Storm before it hits them
---
Glacial Storm
Laning Phase

Teamfights

Use Glacial Storm to waveclear minions so your towers don't get pushed
In a teamfight, try to place a well put Glacial Storm and

keep it active

during the whole teamfight
Glacial Storm is great for zoning, waveclear and objective control.
Don't forget about the

20%

attack speed slow

This is my general leveling up sequence for

Anivia
's abilities.
Pre 6
I usually won't put any levels in

Crystallize
because I'll want more damage output from

Flash Frost
and

Frostbite
.
Maxing

Frostbite
will mean your single target burst damage will be extremely high, which is the best for the laning phase as you can poke out your enemy with the
chill
->

Frostbite
combo.
When we start maxing

Crystallize
we'll have a huge wall that we can use in a variety of ways.
Click here for the different walls
Two early levels into

Flash Frost
will increase the base damage by 60 which will really help push your enemy out of lane after landing a nice

Flash Frost
->

Frostbite
combo. Later on your

Flash Frost
will be an excellent tool in waveclear, penta stuns and damage output. If you have this as your level 1 spell, it is an excellent invade tool as it is a ranged stun that deals 120 base damage.

Glacial Storm
is

Anivia
's spell of waveclear, zoning and controlling a fight. A well places

Glacial Storm
can zone out their AP carry and AD carry while your team destroys 3 of their team.

Starting Items
---
Sustain Items

catalyst the protector

Anivia suffers from a lot of

mana problems

throughout the whole game. I would recommend to get 2 of these items; In my personal opinion, I will usually stick with Chalice of Harmony and

catalyst the protector

unless I am versing an

AD Heavy team

which then I would get Tear of the Goddess and

catalyst the protector




---
Boots and Enchantments



Boots are very important to Anivia due to her

low movement speed

. You should pick up Boots fairly early in the game, but what boots would you get next?

Sorcerer's Shoes will increase damage output and improve movement speed. I will usually always buy these unless...
Mercury's Treads are extremely useful when going against a heavy crowd control team or if your laner has a lot of crowd control/high burst magic damage like LeBlanc

But now what should you enchant your boots with?

Enchantment: Alacrity will further improve Anivia's normal movement speed, I will usually buy this enchantment
Enchantment: Homeguard is still an amazing enchantment, however after the nerf I will only buy this if we're losing and need the hyper movement speed while turtling in base




---
Late Game Items
Will provide a HUGE

ability power

spike with the

flat

and

%

increase.
Gives Anivia a lot of

ability power

and

armour

and an amazing passive which can save you from a Death Mark or Chum the Waters.
Improves the sustained damage by Anivia, a good buy against

high hp teams

like Dr. Mundo.
If you can't kill that pesky Malphite or Amumu due to their high magic resistance, you should definitely buy this item.

>100 magic resist

this item will become essential.
I buy this item when I'm versing

AD Heavy teams

. As I won't have the

Cooldown Reduction

from Athene's Unholy Grail this item will give me

20%

along with

armour

and

mana

.
Guess how many lives I will have with Rebirth up?

3

! along with the

armour and magic resist bonuses

, this item is a handy pick up.
Frostbite has a small range, so the passive from Abyssal Mask will be active. It also gives nice

magic resist and ability power

.
An amazing game changing passive and a lot of

magic resistance

. That pesky LeBlanc won't get off her full combo on you anymore.
---
Item Damage Comparison
Using a level 5

Frostbite as the damage output
By looking at these damage comparisons we can see that

Void Staff
will outdamage a

Rabadon's Deathcap
by 110
Magic Resist
stage. This is why generally you should always buy a

Void Staff
mid-late game
for the amazing damage benefit. A

Void Staff
is also a lot cheaper then a

Rabadon's Deathcap
. The price of

Sorcerer's Shoes
is so cheap for the damage increase it gives. I hope this section has helped give you more of an insight on penetration and ability power.

In this section I will go over the different types of walls you can pull off!
#1 The Stall Wall
Used to Defend the Outer Turrets and Inner Turrets
.
The Stall Wall is a wall which prevents the enemy team from Sieging.

By examining the picture, the light blue line represents Crystallize and the darker blue circle represents Glacial Storm. By having the Crystallize wall up at that point, means the

enemy champions or minions

cannot go through that way and have to go through Anivia's Glacial Storm to get to tower, which is represented by the dark red circle.
You want to throw a Frostbite at the

cannon minion

as it worth a lot of gold.
Best time to use this wall is if you have a really hard
split pusher
like

Udyr
or

Tryndamere
and you want to prevent the enemy team from sieging a
4v5
under tower.
---
#2 The Siege Wall
Used to Siege all Turrets and Catch out enemy Champions
.
This Siege Wall is used to safely Poke enemy Towers and to Catch out Champions without Escapes.

This picture shows that the tower is now the enemy's outter turret. Anivia's Crystallize has caught Kayle on the wrong side of the wall. Kayle will now have a couple of choices;

Fight, Flash or Run

through Glacial Storm. In a Siege situation, throw a couple of auto attacks onto the enemy turret as the enemy champions will not be able to do much to stop you unless they have

long gap closers

,

long poke

or

long waveclear

.
I love using this wall to catch someone off guard and turn a
5v5
into a
4v5
.

Summary Index
---
Easy Match-ups
These are match-ups that are in your favor, however still be careful of a good player.
4 / 10

Brand


Versing Brand is fairly easy. As long as you can dodge his Sear from stunning you, you'll be fine. Hitting your Flash Frost has never been easier with his low mobility.



---
3 / 10

Fiddlesticks


Don't Flash Frost until he uses Bountiful Harvest so you can easily stun him and Frostbite him. Use Crystallize to look in bushes and over walls to make sure he's not going to

crowstrom

onto you. His Reap can stop your Glacial Storm so be careful of that in teamfights.



---
2 / 10

Heimerdinger


Focus on getting as many last hits as you can pre 6. With Glacial Storm you can kill his turrets in a few ticks while still clearing a whole minion wave. If Heimerdinger does not have any turrets up, he has trouble farming, so make sure his turrets are dead, and he'll be easy as pie late game.


CH-1 Electron Storm Grenade
---
3 / 10

Karthus


Karthus will be focusing on getting farmed ready for his ultimate late game. Frostbite-> Glacial Storm-> Flash Frost-> Frostbite should be able to kill him every time.



---
2 / 10

Kayle


Anivia is an amazing counter to the strong pick of Kayle. If Kayle tries to charge you with Righteous Fury simply throw down Glacial Storm and Flash Frost her in the ultimate. Chuck a Frostbite here and there, and it'll be an easy win.



---
4 / 10

Kha'Zix


The recent nerfs have hurt Kha'Zix, when he goes to last hit minions, throw a Flash Frost on his face followed by a Frostbite. Post 6 save your Flash Frost for when he jumps on you, so harrass him with Frostbite-> Glacial Storm



---
3 / 10

Lux


Lux is fairly easy to beat, just make sure to dodge her Light Binding. Lux will most likely stop moving when she starts casting her spells, so capitalize on that by stunning her with Flash Frost in your Glacial Storm. Don't get baited with her Prismatic Barrier as it acts as two shields.



---
2 / 10

Mordekaiser


Poke him with your Frostbite-> Glacial Storm combo as much as possible and when he's low enough go all in with Frostbite-> Glacial Storm-> Flash Frost. Recommended to take Ignite in this match-up.



---
3 / 10

Morgana


Not the hardest match-up for Anivia, just don't get baited by her Black Shield negating the frost effect that Glacial Storm and Flash Frost proc. If hit by a Dark Binding make sure to Crystallize her away from you so her full Soul Shackles won't stun.



---
4 / 10

Riven


If Riven decided to try to go on you, just throw a Flash Frost-> Frostbite at her and walk away.

Farm safely

with Anivia's long range and poke her down with Frostbite-> Glacial Storm. Use Crystallize after she has used Valor.



---
3 / 10

Ryze


Ryze has really

short range

with his spells and auto attacks. He also has no real gap closers so a good Flash Frost stun in a Glacial Storm should hurt him A LOT!



---
2 / 10

Twisted Fate


Make sure to call MIA during a Destiny and you're all good. Note that Crystallize on Twisted Fate's face will stop him from teleporting. Just farm with Glacial Storm and hit him whenever you can.



---
2 / 10

Veigar


Veigar wants to Baleful Strike all the minions! Stop that by using a Frostbite-> Glacial Storm combo. Try not to build too much Ability Power without much Magic Resist. An Abyssal Mask is a good buy along with Mercury's Treads.



---
4 / 10

Ziggs


This is a serious farm festival! Be careful of Satchel Charge as it will stop Glacial Storm's channel. Ziggs isn't the most mobile champions, so a good all in combo can work really well. Make sure Rebirth is up before going all in however.



---
Skill Match-ups
Skill match-ups are fairly even and usually the better player should win. Careful of letting your lane snowball.
6 / 10

Ahri


Ahri's Charm doesn't stop the Glacial Storm channel, so make sure you have Glacial Storm down before getting charmed. Try not to throw out a Flash Frost while she is using Spirit Rush as she'll just dodge it.



---
5 / 10

Akali


This girl is very easy to handle

early game

, however post 6 she becomes quite a bit harder to deal with. Akali has no abilities to stop Glacial Storm's channel so when she jumps on you, you should ult at your feet and hit a point blank Flash Frost followed by a Frostbite. Use Crystallize so she cant escape your Glacial Storm



---
7 / 10

Annie


Annie has terrible ranged

waveclear

, so you'd want to try to group and seige towers. There is not much you can do if you get Summon: Tibbers. Make sure you watch her Pyromania stacks, and when she has none, that would be your best time to go in for a kill.



---
6 / 10

Cassiopeia


You might have a bit of trouble against a pre 6 Cassiopeia due to her

waveclear

and damage output. post 6 try not to auto attack her very much as that's when she will use Petrifying Gaze on you. Crystallize can be used very well to cut her off when she tried to escape.



---
5 / 10

Katarina


Prepare to eat Bouncing Bladess all through

laning phase

. Post 6 save your Flash Frost for when Katarina starts using Death Lotus. Her Voracity won't activate when you go into egg form, so use that to bait her in

teamfights

.

Sinister Steel

---
5 / 10

Lulu


Glitterlance is an amazing

waveclear and poke

tool that Lulu has. If you can dodge most of her spells you will be fine in lane. Don't try to go all in on her post 6 due to her ultimate Wild Growth. Frostbite-> Glacial Storm will provide a lot of poke post 6. You will outscale Lulu in damage by about

mid game

.



---
5 / 10

Malzahar


Malzahar is definitely under played at the moment, however he could quite possibly have the easiest minion

wave clear ability

with Malefic Visions. He has really low mobility so a good Flash Frost stun within Glacial Storm will hurt him quite a bit, but be ready to lose a lot of health from Nether Grasp. Post 6 your

farming

should be on par with his.



---
6 / 10

Nidalee


Probably my most hated champion in

League of Legends

. Post 6 when she goes into cougar form to waveclear, try and stun her in your Glacial Storm and Frostbite her. Use Crystallize after she has used Pounce. In teamfights, if you can catch her out, make sure to

burst her hard

due to her

heals

.



---
6 / 10

Orianna


Orianna is quite a tough match-up for Anivia however post 6 we can just farm minions then go farm jungle camps. Be careful when you go all in on her as her Command: Shockwave will stop the Glacial Storm channel. Late game, she has no mobility so a good Crystallize blocking her from getting through will either mean she'll die or use Flash.



---
7 / 10

Syndra


First off, you'll want some

Magic Resist

for this match-up as she will want to be targeting either you or the

Marksman

on your team. In team fights you can bait her to use Unleashed Power if you have Rebirth up to reduce her damage output by a lot. While laning verse her, try to dodge as many Dark Spheres as you can and try to focus on

farming

.



---
6 / 10

Xerath


Xerath is actually quite strong against Anivia due to her low mobility and focus on long range. It is quite hard to hit Flash Frost on him because he'll be quite far away so best way is to farm until you get a gank which then use Crystallize to block him from running. In

team fights

, a good Crystallize blocking him from kiting can be very beneficial.



---
6 / 10

Yasuo


While laning vs Yasuo try to break his Way of the Wanderer shield by throwing a long range auto attack at him. If he tries to go all in on you, throw a Flash Frost at your feet and Frostbite him. Try and bait his Wind Wall with your auto attacks. Walk to the side to use Frostbite if he has his wall up. In team fights, Anivia can really stop Yasuo by stunning him after he has used his ultimate.



---
Hard Match-ups
This lane is a hard one, however it can still be easily won by skill, experience and precision.
8 / 10

Diana


A good Diana can be a scary match up post 6. Her Moonfall can stop Glacial Storms channel, and her immense sticking power is hard to deal with due to Anivia's low mobility. In team fights, try to Flash Frost stun her when she Lunar Rushes to an ally or yourself. Easy to Crystallize when she is running away.



---
9 / 10

Fizz


Fizz can dodge you Frostbite with Playful / Trickster. Post 6 if you get to close, he can Chum the Waters on you and burst you down so fast. If you're going to die in lane, try and use Rebirth under tower so he can't kill you. In

team fights

, a Zhonya's Hourglass is a good pick up to negate the damage from Fizz.



---
9 / 10

Kassadin


The new Kassadin hits like a truck and after fixing his Null Sphere to stop Glacial Storm he has become more a pain to deal with. A good idea would be to shut down early so he doesn't reach his power spike until much later in the game. Post 6 save your Flash Frost for after he uses Riftwalk. Save your Glacial Storm for after he Null Spheres you as well. Late game don't worry about chasing him as Anivia is almost useless at chasing a Kassadin.



---
10 / 10

Leblanc


LeBlanc is just so strong right now! She has so much single target crowd control so an early Mercury's Treads is a good buy. Lots of

Magic Resist

would be very good as well as her

target

is you. Last hit as many minions as you can Pre 6, as there isn't much else Anivia can do. Post 6, you can harrass her a bit with Frostbite-> Glacial Storm as she won't have much

Magic Resist

at all. Focus on out scaling her by

team fights

.

Sigil of Silence

---
8 / 10

Talon


A good Talon is the scariest thing ever, good thing there isn't many good Talons. Don't use Flash Frost often in lane, because he will just

cutthroat

to you and nuke you. call

MIA

as Talon loves to roam and pick up kills. Throw auto attacks at him and poke him as much as you can as he is melee and has weak early game. Picking up an Oracle's Lens at level 9 can stop him going invisible from Shadow Assault.
Mercy

Cutthroat
---
9 / 10

Zed


Buy Zhonya's Hourglass in this match-up, it will stop his Death Mark from dealing any damage. If he has used Living Shadow to farm, that is your best chance to go in for a kill. Dodge his Razor Shuriken

poke

and you should stay at a decent high health. Zed falls off a bit in team fights however can still deal a huge amount of damage and run away, make sure you use Zhonya's Hourglass.




Just a way to spice up voting :) more votes, more bonus things I'll include in the guide. I would still appreciate lots of constructive criticism to make this guide better.
10 Votes


Will add a rewards system :D



15 Votes


Will expand the crystallize section with more types of walls



20 Votes


Will add a Synergy section to the guide



30 Votes


Will update the graphics on the crystallize section to have in game graphics instead of paint



50 Votes


Will add a Hall of Fame section to the guide



100 Votes


Will have Anivia 1v1's on Howling Abyss with people

A huge thank you to Emikadon for help with the graphics for my guide. Should check out her guides;

| | | |
| --- | --- | --- |
| | 23/05/2014 | First published, still in need of finishing Crystallize. |
---
| | | |
| --- | --- | --- |
| | 24/05/2014 | Have added two parts to Crystallize. |
---
| | | |
| --- | --- | --- |
| | 28/05/2014 | Have updated the whole guide visuals and some sections. |
---
| | | |
| --- | --- | --- |
| | 03/06/2014 | Added Skill Sequence, Item Damage Comparison, Match-up Index and Rewards. Updated Starting Items. |
---
| | | |
| --- | --- | --- |
| | 13/07/2014 | Added a 'back to top' button to all sections and match-ups on the cheat sheet. Sorry for being lazy recently, been extra busy! |
---
| | | |
| --- | --- | --- |
| | 19/02/2015 | Back to working on my guide, completed a new Match-Ups and updated Introduction |
---