Pantheon Build Guide by Swuft
x

Did this guide help you? If so please give them a vote or leave a comment.
You can even win prizes by doing so!
I liked this Guide

I didn't like this Guide



Commenting is required to vote!

Thank You!
Your votes and comments encourage our guide authors to continue
creating helpful guides for the League of Legends community.
Choose Champion Build:
Pantheon vs. Non-Tank

Pantheon vs. Tank/Offtank

Sustain-eon
Runes:

Precision


Conqueror

Triumph

Legend: Tenacity

Coup de Grace
Domination


Taste of Blood

Ravenous Hunter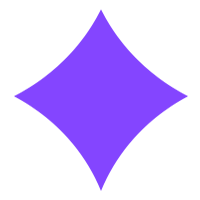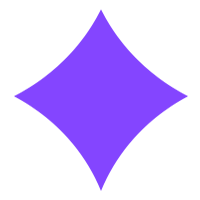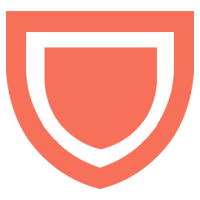 Bonus:
+9 Adaptive (5.4 AD or 9 AP)
+9 Adaptive (5.4 AD or 9 AP)
+6 Armor

Spells:

Flash

Ignite
Ability Order


Mortal Will
Pantheon Passive Ability
Threats & Synergies

Threats

Synergies
Extreme
Major
Even
Minor
Tiny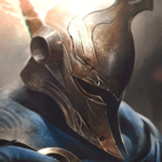 Show All

Extreme Threats
Ideal Synergies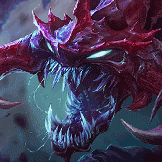 Cho'Gath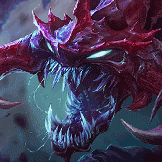 | | | | |
| --- | --- | --- | --- |
| | | | : Look for this icon throughout the guide! It will always be accompanied by interesting info! |


REWORK ALERT! GUIDE WILL BE UNDER CONSTRUCTION FOR A WEEK OR TWO! :D
Hello, and welcome to my Pantheon guide! My current summoner name is

Swuft

, and I've been playing

Pantheon off and on since Season 2. I am currently ranked

Platinum 1

in SoloQ, and I had a combined

65% winrate

with Pantheon over the past 3 ranked seasons.

I credit

Pantheon as being the one champion that helped me climb out of low silver/high bronze. This guide is intended to help others do the same. We all know what it feels like to be stuck at a certain rank, and I am confident that

Pantheon can help get you over that hump and to the next level like he did for me!

Pantheon is a high damage

AD Caster

who specializes in skewering his opponents and snowballing fast. A high poke laning phase combined with strong engage helps make him one of the most oppressive and dangerous laning champions in the game.

Many people believe that

Pantheon is best suited to the jungle, so you rarely see him top anymore. I disagree with this view wholeheartedly. In the toplane, Pantheon can

completely dominate opponents

and is great at stalling for your team's hyper-carries to get rolling. With high targeted poke, a stun and a semi-global ult, he is a fun champion to play and can help get you out of your Ranked losing slump or even carry you to the next division like he did for me.

In this guide, I will go over the

3 different builds

I use on

Pantheon and give you as much advice and insight about him as I can. Please select which you want to see at the very top left corner of the guide. If you have any questions, feel free to leave them in the comments!
| | | | |
| --- | --- | --- | --- |
| | | | |



Like all champions,

Pantheon
has his strengths and weaknesses. Here are a few of the most notable pros and cons for the Unbreakable Spear.




+

Massive lane bully


+

Easy farming


+

Targetable stun


+

Great roaming with ult


+

Can snowball hard


+

Few counters in lane
Pantheon has very few hard counters in lane due to high, targetable ranged harass. He is a great pick against any champion that is slightly squishy or has a subpar early game, and punishes enemy mistakes hard. His poke is some of the best in the game, and if Pantheon gets a lead in lane he is oppressive to play against.



-

No innate sustain


-

No reliable escape


-

Relies on doing well in lane


-

Relatively mana hungry


-

Rough damage/tank tradeoff
Due to his lack of innate sustain, Pantheon relies greatly on avoiding ganks/bad trades to do well in lane. Because he doesn't have a reliable escape, however, he is very easily ganked. If you can't get ahead in lane, it is hard to catch back up.
| | | | | | |
| --- | --- | --- | --- | --- | --- |
| | | | | | Pantheon's greatest weakness is time, as his damage falls off quite a bit late game when everyone has armor. As shown in the graph, if a game continues past 35min you enter the Sad Zone and your % chance of winning drops dramatically. Simply put, end games quickly by snowballing your lane and then pushing objectives with your team. |
| | | | |
| --- | --- | --- | --- |
| | | | : Although Pantheon falls off late game, he can still peel back for his own ADC! P.S. Old Urgot was the ugliest champion ever;sorry Urgod :3 |


With the recent rework, it is still unclear which Keystone will be optimal for

Pantheon
. My belief is that

Conqueror
will be the best, but it is possible

Electrocute
may remain as the go-to mastery page. Keep an eye on this section as time goes by, as it will likely be updated!
Your Runes choices should be dictated by the benefits the Keystone tree gives you. I.E. the Conqueror tree (Domination) gives you more sustained damage, while the Aftershock tree (Sorcery) gives you more survivability when you engage. Domination and Sorcery runes are shown as secondaries, respectively, but these are more flexible and can be adjusted to the enemy team compositions.

Conqueror is a great Keystone for Pantheon, as your empowered W gives you 4 stacks of it. Also gives nice true damage.
Triumph lets you heal off takedowns and stay alive longer in fights.
Legend: Tenacity gives you tenacity and allows you to stay active in fights
Coup de Grace helps you finish off enemies or steal kills, getting the snowball rolling

Taste of Blood gives you sustain in lane, letting you win trades you otherwise might not
Ravenous Hunter gives you a bit more sustain; can be swapped for Relentless Hunter for roams if needed.

Aftershock should be taken only if you are facing a hard lane matchup or if you need to scale as an engage offtank for your team mid-lategame.
Demolish can help you take down Turret Plating for extra early game gold.
Bone Plating lets you absorb poke in lane, giving a bit more survivability.
Overgrowth makes you more beefy lategame, and scales with your health items.

Absolute Focus helps your poke stick in lane and scales decently lategame.
Gathering Storm is the ultimate scaling rune, and gives you free AD as the game goes on.

Bonus stats can be changed according to matchups: armor for an AD toplane, MR for an AP toplane, HP for a poke toplane etc... Take 2 Adaptive Force and 1 HP if you are looking to maximize early pressure.
See the "Matchups" section for more specific information on runes for Pantheon's common opponents in the toplane. Expect this section to evolve over the next few months as people begin to figure out the newly reworked

Pantheon
!



| | | | | | |
| --- | --- | --- | --- | --- | --- |
| | Flash is a must have on almost every champion, and Pantheon is no exception. This summoner spell allows for escapes and engages alike, and will prove invaluable in every game. It can be used to get in range for the killing Comet Spear/engage or to make a, ahem, "flashy" escape over a wall. I'm so sorry. | | I take always Ignite on Pantheon for one simple reason: he needs early kills. Since Grand Starfall is basically a Teleport, Ignite helps you cement or gain an early lead and snowball games. When combined with Corrupting Potion, Ignite can burn down health on enemies surprisingly fast. | | Only take Teleport against hard counters of Pantheon, or against enemies who you need to follow when they roam from top. The new extended cooldown and channel duration of Teleport makes it even less desirable to use as, and should only be taken if you are a new Panth player. More details in the Matchups. |


Order of Skills
| | | | | | | | | | | | | | | | | | | |
| --- | --- | --- | --- | --- | --- | --- | --- | --- | --- | --- | --- | --- | --- | --- | --- | --- | --- | --- |
| 0 | 1 | 2 | 3 | 4 | 5 | 6 | 7 | 8 | 9 | 10 | 11 | 12 | 13 | 14 | 15 | 16 | 17 | 18 |
| | | | | | | | | | | | | | | | | | | |
| --- | --- | --- | --- | --- | --- | --- | --- | --- | --- | --- | --- | --- | --- | --- | --- | --- | --- | --- |
| 0 | Q | W | E | Q | Q | R | Q | E | Q | E | E | E | R | W | W | R | W | W |
On

Pantheon
it is imperative to max

Comet Spear
first, as it provides the greatest amount of harass and kill potential in the early/mid game with a
100% AD
ratio. Since it has such a low cooldown, you will be whittling down the enemy's HP bar in no time.
Alternative Choices Level 1-3
Generally speaking you want to go
Q>>W>>E
in the first three levels as it allows for a Level 3 all in. If you can tell you won't be able to kill your opponent until Levels 4-6, however, you can go
Q>>W>>Q
then grab E later for maximum early poke.
If you get shoved into your turret before Level 3, consider taking
Q>>E>>W
to farm more easily under turret using

Certain Death
.
Why not grab R at Level 11?
By not putting a second point into your ultimate until Level 13, you are able to finish maxing out both Q & E. This gives you the greatest increase in damage output, as another point in your ultimate only results in a slightly increased range and slightly lower cooldown.

| | | | |
| --- | --- | --- | --- |
| | Passive | | Ability Description |
After attacking or casting spells

5 times

, Pantheon's next ability becomes Empowered. Empowered abilities are granted bonus effects/damage/range etc... The number of stacks on this passive is shown beneath your mana bar.


Mortal Will is Pantheon's passive. On paper it may not seem like much, but knowing which empowered spell to use at which times is critical to mastering Pantheon.

In lane it is not very difficult to activate this passive. Between poking with your Comet Spear and farming, it should be up most of the time. When you have this passive active and all abilities up, enemies will be unsure of what your next move is as you can disengage, engage or poke better than normal.

If you plan to engage or disengage at any point in the game, be aware of how many stacks (autos and spells) you will need to cast to activate this passive. If the enemy has an ability that registers as an auto attack, this can mean the difference between life or death in a fight.


Keep track of how many stacks you need to activate this
Your Empowered W auto will stack this 3 times

Normal

Tap: Pantheon thrusts/hurls thrusts his spear, dealing

75/115/155/195/235 (+100% bonus Attack Damage)

physical damage.

Hold: Damage increased to

155/240/325/410/495 (+200% bonus Attack Damage)

physical damage against targets below 25% HP. Range increased to 1000 units.



Empowered

Damaged increased by

20 (+13/level) (+100%AD)

and slows by

20/25/30/35/40%

for 2.5sec.

Cooldown: 10/9.5/9/8.5/8s
Cost: 45 mana all ranks