Lulu Build Guide by Lulu Mushroom Teas

Lulu JG - "The Versatile Hybrid Mixer"
x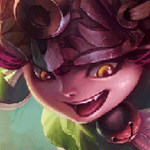 Did this guide help you? If so please give them a vote or leave a comment.
You can even win prizes by doing so!
I liked this Guide

I didn't like this Guide



Commenting is required to vote!

Thank You!
Your votes and comments encourage our guide authors to continue
creating helpful guides for the League of Legends community.
Choose Champion Build:
Basics

Tactic-Oriented

Burst-Oriented

DPS-Oriented

Fay-Oriented

Tanky-Oriented

Proc-Oriented

Plays-Oriented

"Machine-Gun Lulu"

Yet Experimental
Runes:
Strategic Vision
1
2
3
4
5
6
7
8
9
10
11
12
13
14
15
16
17
18
19
20
21
22
Precision
Legend: Alacrity
Domination
Ghost Poro
Ingenious Hunter
Bonus:
+10% Attack Speed
+
+

Spells:
Main Spells
Flash
Smite
Ability Order
Good for a more AD itemization
Pix, Faerie Companion
(PASSIVE)
Lulu Passive Ability
Threats & Synergies
Threats
Synergies
Extreme
Major
Even
Minor
Tiny
Show All
Extreme Threats
Ideal Synergies
Diana
2022/2 REVISION. I suspect Diana JG is Power-Farming too much nowadays with little effort, and then her kit simply gets boosted and overwhelming on any Team Fight if well-played. I still believe there are currently better Bans because it is not so difficult to counter Diana as Lulu; but it just sounds quite a bit unbalanced if, in a glimpse of an eye, you have 100 less Farm, 15 less Kills/Assistances and about 3-5 Levels of difference below Diana JG. Nothing to say; except I do like to have Diana on my Team as Lulu.
Darius
Synergies
Darius
Champion Build Guide
[ Patch 13.1B — Season 2023 ] [ My update: 2023-01-29 ]
In the case you'd be looking to Import my Item Sets into your LoL Client Account, you should use the following data [inside the Spoiler],
since directly Importing the MOBAFire data using a tool like buildcopier will end up creating screwed up Item Sets
. Until I do not find a better presentation on MOBAFire that would solve the two main aspects (good presentation × easy Import), at least I can offer you for now this alternative data copy-paste solution:

Spoiler: Click to view
⟳
[Patch 12.23 — Preseason 2023] [My Update: 2022-Dec-25]
Several updates regarding 1º Item Choices' categories and their presentation, and revamped presentation of Successful Builds

Spoiler: Click to view
PREVIOUS UPDATES

Spoiler: Click to view
🍄 LULU JG — ¿FEASIBILITY?
[ Patch 12.22 — Preseason 2023 ]
That's the reason I love LoL: ¡There's a Lulu JG, and she is totally crushing the game!
Said suddenly one friendly allied

Support
player.
¿But, does it work? It depends.

Lulu
is that kind of Champion that can magically turn things around.
And that tasted Purple.
If we play on Team Compositions in which most Champions Synergize with

Lulu
, I can already tell we'd be structurally paving our way to pretty souding Victories. Still, we probably need to be able to cope with several frustrations and adversities, some of them deeply affecting Early Game, such as:
Being relatively dependent on our teammeates, in order to be able to score a Kill, having to avoid most Duels in the Jungle ;
Being often lower on Farm and/or Kills/Assists than the enemy Jungler ;
Having tactical difficulty at securing the River on our own for Neutral Objectives;
Having currently about 5 Match Ups which are really frustrating in my opinion and we can only Ban one of them.
Then, we should be able to play

Lulu

Jungler
, have tons of fun with this Pick, eventually Wining mutliple games, and even, consistently, if we start to understand the amazing Versatility of this Champion, especially when put in the Role of the

Jungler
—which is considered to be a quite complex Role.
I'd say,
Adaptivenss
and
Versatility
, are what

Lulu

Jungle
is really about. At least, from my perspective on this Guide, and I'll do my best in sharing these notions with you.
[ Patch 12.23 — Preseason 2023 ]
🔼💟 Lulu Jungler may often excel in the following situations:
🔽🆘 Lulu Jungler is usually not any good in situations such as:
In conclusion, maybe it is not so difficult to design a favorable Composition for the

Lulu

Jungler
Pick after all. Also, we should now be able to have a clearer vision of when it would be better to simply avoid this Pick, or, if we're gonna play

Lulu

Jungle
anyways (like I do), then at least know in advance the degree of challenge or annoyance a game could represent —mainly by observing both Teams' Compositions.
🌷 LULU CHAMPION — OVERVIEW
[ Patch 12.23 — Preseason 2023 ]
👿 THE WORST MATCH UPS — JUST A REMINDER
[ Patch 12.23 — Preseason 2023 ]
As

Lulu

Jungler
, some particular Match Ups are so extremely frustrating, it is better to have at least one of these Champions Banned or, alternatively, Picked on our Team. Sometimes, we may have one or more friends that can, for example, make an extra Ban in our favor. We can always just
DODGE
a few games if we feel unconfortable for whatever reason, because LoL's logic is meant to be unbalanced in specific ways. All we want —or at least I do— is a challenging, yet realistically feasible game.
But, first, let me tell you often I'd prefer to Ban a
KEYSTONE
instead of a Champion:

Dark Harvest
. In the hands of certain specialized

Jungler
Champions, it is completely broken in my humble opinion, and I've been a witness it seems to have become
EVEN WORSE
now in the Preseason 2023.

Dark Harvest
tends to make certain highly Threatening Match Ups, which are already virtually impossible to win as

Lulu

Jungler
, nearly senseless to be played. It is likely the power of that Keystone would be relative to the dynamics found on certain Elos; but the fact is that it can be very broken.
VIRTUALLY IMPOSSIBLE TO WIN (A REASON TO DODGE/BAN/PICK ON OUR TEAM):

Gragas

Jungler
POSSIBLE TO WIN, BUT EXTREMELY COMPLICATED:

Ekko

Jungler

Lillia

Jungler
UNLIKELY TO WIN (AND PLAUSIBLE REASON TO DODGE):

Yuumi
, usually as

Support
, if helping nearly any specialized enemy

Jungler
Champion that can benefit the most from the Magical Cat. We may conceive many nasty combinations, such as

Yuumi
with…

Evelynn

Jungler
/

Kayn

Jungler
/

Shaco

Jungler
/

Twitch

Jungler
… and let's not even mention the previous Match Ups, because those do not even require the help of

Yuumi
.
VERY CHALLENGING:

Twitch

Jungler
(if reaches Late Game)

Volibear

Jungler
(I'm not quite sure about the Victory Conditions)
EXTREMELY OVERWHELMING, BUT PRETTY FEASIBLE TO WIN:

Diana

Jungler
OFTEN ANNOYING BUT PRETTY FEASIBLE TO WIN IF WE ACTUALLY HAVE A TEAM (WITH EXCEPTIONS):

Kayn
;

Dark Harvest
doesn't necessarily make it more or less difficult to win, but it's a sounding alarm —I bet this has something to do about the Blue or Red

Kayn
transformation choice anyways. However, if there is a

Yuumi
supporting him, this is a reason to
DODGE
or
QUIT
, because then it becomes virtually impossible to win; if there is

Yuumi
AND

Dark Harvest
on

Kayn

Jungle
, also
DODGE
or
QUIT
—and might as well report Riot.
USUALLY MORE ANNOYING THAN DIFFICULT

Shaco

Jungler
;

Dark Harvest
can make it quite complicated if reaches Late Game.
HISTORICALLY NEARLY IMPOSSIBLE (FROM SEASON 2022); NOT SURE NOWADAYS
:

Taliyah

Jungler
I'm probably forgetting some other quite tricky, complicated or even virtually impossible Match Ups here for

Lulu

Jungler
—this Chapter will probably require some updates in the near future anyways. What I present here are, mostly, just the common choices to keep an eye onto.
⚔️ RUNE PAGE × MATCH UP [ WIP ]
[ Patch 12.23 — Preseason 2023 ]
Please, associate the Keystones I present here with the "Build" type on my Guide. So, for example, if I mention here

Fleet Footwork
against a certain Match Up, I'm actually refering to my
Tactic-Oriented
"Build", which is actually just a Rune Page, not a Build in the strict sense; a real Build, as I understand, is the combination of a Rune Page with an Itemization, allowing for slight variations; but the majority of of my Rune Pages (so called "Builds" on MOBAFire's interface) allow for tons of variations on Itemizations as you may be familiar with, so I guess they do not represent Builds in the strict sense —just strategic Rune Pages.
Although the choice of the Rune Page for me as

Lulu

Jungler
has frequently a global strategy aspect, on many cases it is the direct

Jungler
Match Up that might command my decision; here are some positive results I may offer, taken empirically from my background:
ALL THE

JUNGLER MATCH UPS:

Spoiler: Click to view

Oracle Lens RECOMMENDED WHENEVER AGAINST THESE CHAMPIONS (REGARDLESS OF ROLE):

Spoiler: Click to view
FOCUSING ON ENEMY CHAMPIONS FROM OTHER ROLES THAN THE

JUNGLER 'S:

Spoiler: Click to view
[ Patch 12.23 — Preseason 2023 ]
Lulu can do many things.
Pix can help her remembering the natural and magical Way of the Jungle.
…
¿Actually, did you know Lulu can have TWO Pets?
A FEW BASIC CONCEPTS USEFUL FOR THIS GUIDE
THE VERSATILE LULU

JUNGLER :
It's actually the 'blank page' which represents

Lulu
's inherent Versatility, which is especially rich in the case of

Lulu

Jungler
from the Picks & Bans stage, but then it drops down a little because of the chosen Rune Page, even though it still remains relatively 'open' as the game develops usually between Early Game and Mid Game. Even for Teammates, when they do express some thought concerning my Build or Itemization as the game starts, it becomes clear they have difficulty assessing what I'm truly planning —and sometimes I just tell them: "I'm not sure yet… I'm still thinking." (which sometimes it's absolutely true). In order to play as

Lulu

Jungler
according to the main theme of this Guide, we need to develop a keen sense of Composition × Composition, and what a
Versatile Lulu
can do in order to solve the whole, complex equation.
THE HYBRID LULU

JUNGLER
AND
THE MIXER LULU

JUNGLER :
For me, the first archetype is just a

Lulu
which usually develops AP & AD (preferentially along with AS) to some measurable extend. Although not required, such pattern may be one involving additional On-Hit/On-Attack elements on the Build, which in this case could lead sometimes towards a
Machine-Gun Lulu
archetype. However, the
Hybrid Lulu
archetype pattern may be 'halted', in order improve other potentials on

Lulu

Jungler
: and that would lead us to what I call the
Mixer Lulu
archetype. The goal in this strategy is the following: we develop the
Hybrid Lulu
archetype just to become DPS-dangerous enough, so that we are 'freer' to Itemize other useful Items for different purposes according to circumstances. The term 'hybrid' may be confusing here of course; this is why I'm sustaining the traditional notion of "Hybrid Build" (AP+AD) as a separate concept than the notion of "Mixed Build". The Mixed Builds, in my personal understanding, are what make the ideal solutions for

Lulu

Jungler
in the majority of games; and this is nothing more, nothing less, than the
Mixer Lulu
archetype. We can try to mix up features from the list that grows below… and this often
WORKS
on

Lulu

Jungler
if properly done; especially, when we nurture (even if just a bit of) the original
Hybrid Lulu
archetype —with some dedication to AS, even if slightly. This is one main reason why most of my Rune Pages insist on

Legend: Alacrity
and some other AS or AA features by the way.
THE MACHINE-GUN LULU

JUNGLER :
The demonic DPS

Lulu
carry archetype; yet another funny glass cannon to play with, but with crazy CC powers. I'm not such a good player on this particular approach, but occasionally I do Build that way and I know it is feasible as

Lulu

Jungler
as well. I just don't think this is very often the best approach, because there are just too many drawbacks on the Role of the

Jungler
in the case of

Lulu
; thus, for the real
Machine-Gun Lulu
, I see it as a more circumstantial approach.
THE MAGE LULU

JUNGLER :
WIP
THE TANK LULU

JUNGLER :
WIP
THE ENCHANTER LULU

JUNGLER :
WIP
THE BRUISER LULU

JUNGLER :
WIP
THE LETHALITY LULU

JUNGLER :
WIP
THE ENGAGE LULU

JUNGLER :
WIP
🎨 UNDERSTANDING THE "MIXER LULU" ARCHETYPE [ WIP ]
WIP:
INSIDE THE JUNGLE WITH HYBRID LULU: SOMETHING BETWEEN A CARRY AND A SUPPORT
In the current LoL phase, I think I've discovered some interesting ways to build effectively for

Lulu
JG. It all starts with the proposed Rune Pages, as they favor offensive/defensive

Lulu
tactics (

Fleet Footwork
;

Last Stand
,

Ghost Poro
, Magic Resist, Armor), Vision control (

Ghost Poro
/

Zombie Ward
,

Ingenious Hunter
), Utility (

Presence of Mind
,

Ghost Poro
/

Zombie Ward
,

Ingenious Hunter
) and ASPD (

Legend: Alacrity
, 10% Attack Speed). Tactical mobility and improved Vision are both crucial elements for playing a squishy and nearly immobile champion as

Lulu
in the jungle; I just can't see any other better way around it on the current state of the game. So, essentially, I'm exchanging optimized DPS and a bit better jungle clearing for revamped
survivability
(which is a key factor to a good

Lulu
JG player especially from early to mid game), as well as a more strategic, supportive and utility-oriented approach, yet still counting on the possibility of developing a relatively good DPS if required (usually it is an adequate thing for most

Jungler
champions), which usually can relate to the
Hybrid Lulu
concept.
THE HYBRID LULU: FAY MAGIC IS MORE VERSATILELY DANGEROUS THAN WE THINK
I believe

Lulu
's versatility is a bit more trickier, as there exist certain builds which can make her something like a jack of all trades. In builds like that,

Lulu
not only has good stats affecting all of her supportive Abilities, but also becomes particularly menacing because of a higher DPS with hybrid damage (with decent focus on AA and on-hit effects) as well as some sort of resilience to be taken down easily due to off-tank and/or utility itemizations; sometimes, all of this can be produced with an pretty nice

MS
as well. So, basically, in order to reach this condition of a
Hybrid Lulu
, we would need to gather an average value on certain stats (or get certain features), as indicated below:
AP (roughly, between 100 and 300+);
AD (roughly, between 100 and 200+);
ASPD (not completely sure yet; but, roughly, between 1.20 and 1.50+; with the 2 APSD runes on my Rune Page, usually by having just 2 [TWO] synergetic ASPD items for Lulu JG would be good enough (e.g., Nashor's Tooth, Wit's End or Guinsoo's Rageblade);
MS (still on investigation);
extra Health (probably, from 300 to 600+);
extra resistances (depends on the game context; but usually it's quite relevant to have from 1 to 3 defensive item; defensive Boots may or may not be included in this count;
Mana & Mana Regeneration (since we're playing as Lulu JG and usually taking Presence of Mind rune, in many games these stats might not require any further investment from itemization... ¡which is a fantasy thing for a Lulu player!);
Sheen itemization (it is not an essential thing; however, in my experience, this synergizes extremely well with Lulu champion, including DPS Lulu, being an invaluable source of burst damage against all sorts of things; it's a shame not being able to have it on a Lulu JG's build;
Other stats, such as % Magic/Physical Penetrations, plain Magic Penetration and Lethality, Universal Vampirism, Life Stealing, Critical Strike, etc., as well as other items' special effects, can be circumstancial additions, as the main "focus" or priority is usually building a

Hybrid Lulu

.
[Patch 12.22 — Preseason 2023]
Although

Lulu

Jungler
certainly doesn't possess an ideal Kit as the conventional

Junglers
do, differently from most Enchanters on the

Jungler
Role, she has a fairly and remarkable easy time at

Jungle
-Clearing, both in terms of timing and Health Sustain; of course this isn't enough to match the

Jungle
-Clear of specialized Power Farming

Junglers
, but against many of these Champions,

Lulu

Jungler
can often compensate a Farm gap with her natural quality of being highly effective even being lower on resources, which is typical to most Champions (re-)designed to play on the

Support
Role.
[Patch 12.22 — Preseason 2023]

Lulu

Jungler
has relatively safe and reliable scouting mechanisms in the

Jungle
, in spite of the fact she doesn't get any natural Dash, Invisibility or Camouflage, nor any Longer Range Ability (well, maybe occasionally, with

Help, Pix!
and

Glitterlance
combo). If we play smart enough and are aware of our Role as

Lulu

Jungler
, I find it is actually very difficult to die on Early Game by attempts of Pick Off, Invasion or Encounter with the enemy

Jungler
. As I matured my mindset and playstyle, most of my Deads on Early Game towards Mid Game are usually caused by a suffered Counter-Gank, and very often Skirmishes or Team Fights involving desperate control of Neutral Objectives that I probably wasn't making good planning since the beginning. On Late Game, however, depending to some extend on our current Build and Itemization,

Lulu

Jungler
's Scouting capabilities on her own might become quite limited. So, for Late Game, usually Builds which favor AP (especially because of

Whimsy
's AP Scaling for Auto-Buffing MS), MS, Tankiness, and/or that contain a multidirectional Mobility Active, whether a Dash (

Galeforce
,

Hextech Rocketbelt
) or a MS Buff

Shurelya's Battlesong
, or a Mobility Passive such as a MS Buff which Procs with Ability Damage (

Night Harvester
,

Luden's Tempest
), should be nice Scouting tricks especially relevant from Mid Game to Late Game, especially for complicated games —but can be taken as an advice for virtually any game. I almost forgot, but the Pet choice may also play an important role in this matter; I'm not sure, but perhaps

Gustwalker Smite
might have found a new niche role here: improving Mid Game and Late Game Scouting on

Lulu

Jungler
, taking into account the Pick Off level of Threat of the enemy Composition.
🐏 HARD ENGAGE & DEEP DIVE
[Patch 12.22 — Preseason 2023]
Personally, this for me is the
MOST FRUSTRATING
limitation playing as

Lulu

Jungler
. I understand

Lulu
is a Champion which synergizes
EXTREMELY
well with
Divers
for instance, but this doesn't mean

Lulu
can easily or effectively mimic their Deep Diving feature on her own and stay alive —she often requires some sort of gap-closing mechanic such as the famous

Flash
→

Wild Growth
(Knock Up) combo, but then, ¿how does she get out and Survive, if she is not a

Tank
nor a
Fighter
? There should be, of course, many interesting answers to that question; but, whatever it is, it would probably mean some sort of very specialized Build and/or Itemization, and/or some peculiar Compositional plays. Let's just remember some typical

Jungler
Champions in the
Diver
Sub-Class:

Elise
,

Diana
,

Hecarim
,

Jarvan IV
,

Lee Sin
,

Vi
,

Volibear
; ans some others in the Vanguard Sub-Class:

Amumu
,

Malphite
,

Nunu & Willump
,

Rammus
,

Sejuani
,

Zac
. It's usually must, more simple to make an effective play: many of these Champions have tons of Resistances, Sustain or Tankiness, their Ultimate are at the same time a combination of valuable Burst Damage and Hard CC, sometimes even including an automatic gap-closing. On her side, in order to try to mimic such Deep Diving qualities,

Lulu
ideally would have to develop, from Build/Itemization/Composition, up to 3 of the following domains: I) improved means of gap-closing or at least radical means of Charging, with MS Boost/Buff; II) improved means of Tankiness, III) improved means of Damage. Having all of those domains secured on

Lulu

Jungler
would be a dream come true; but it's hardly feasible if not impossible. It doesn't mean I gave up though; after all, there is a reason in this Guide I keep this
Plays-Oriented Build
which has got

Predator
as the Keystone (although its main use is not on Deep Dive), but now I've been also thinking about

Aftershock
(for Deep Diving and Hard Engage), and on any case,

Ultimate Hunter
should come more in handy than I even considered on the past. Anyways, this is indeed a 'hard problem' of

Lulu

Jungler
.
The real strategic problem is the following: on the Lane Phase usually, when willing to secure a Neutral Objective (an Epic Monster such as a Dragon or a Herald), we sometimes want to completely obliterate a Lane by Ganking it at all costs, so, like, making a decisive move to guaranty that Neutral Objective. Usually, specialized

Jungler
Champions such as
Divers
and Vanguards have in their Kit the potential to do those kind of forced, Hard Engage or Deep Diving no matter what;

Lulu

Jungle
in principle has very difficult time doing the same, because of the 3 domains which I've mentioned before. In my opinion, this may cause our game to 'lag' and loose momentum, perhaps giving the enemy Team an opportunity to set back.